Have you dreamt of starting up your own outdoor nursery or nature nursery? Perhaps you don't know where to start, or you don't feel you have enough experience or business know-how?
We have good news for you! Due to popular demand we are bringing back our exciting internship programme. This unique training programme offers a practical and theoretical blend of deep learning that has become a springboard for an exciting new generation of social entrepreneurs getting started in Early Childhood care and education. Past participants have come from across the UK, Australia and the USA. A variety of business start-ups and life-long friendships have developed out of this programme.
We created the internship programme to open up our training opportunities to those looking for an immersive experience in setting up their own outdoor nursery. Alongside 1:1 mentorship through developing your own plans, the programme puts you in a position of responsibility with different enterprises, leaving you with hands-on experience in running various aspects of the Kindergarten.
The Spring/Summer Internship is when everything is starting up; getting the garden planted, introducing new programmes or innovations, business start up plans, and introductions to various enterprises.
By focusing on particular primary enterprises at the Kindergarten you are left with a real understanding and knowing of what you enjoy, what you might do differently, what your personal capacity is and how you can use this to forge your own business plan in your unique time, place and circumstance.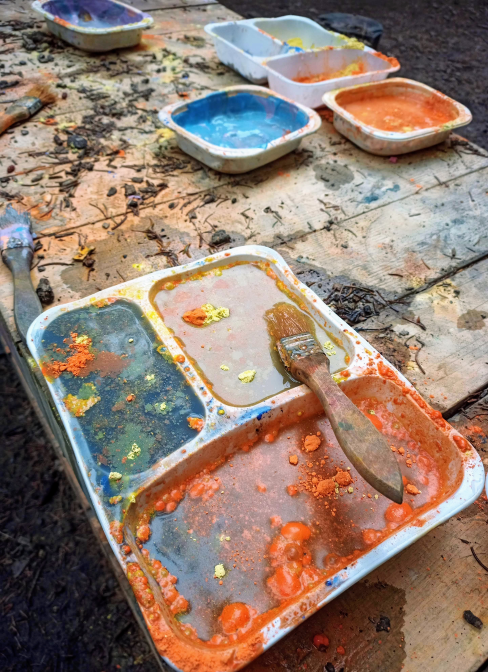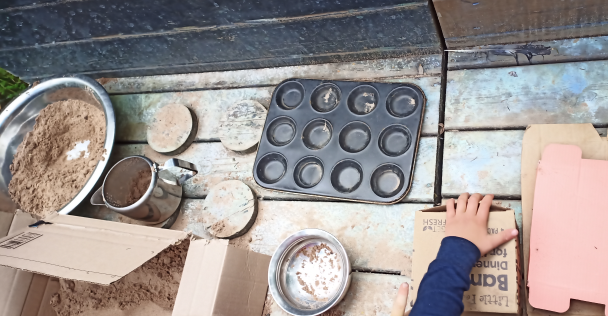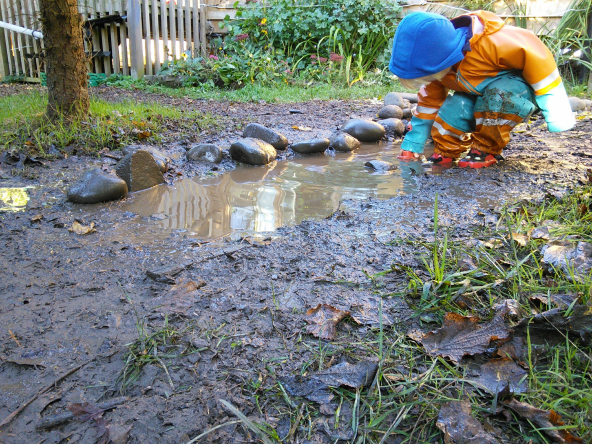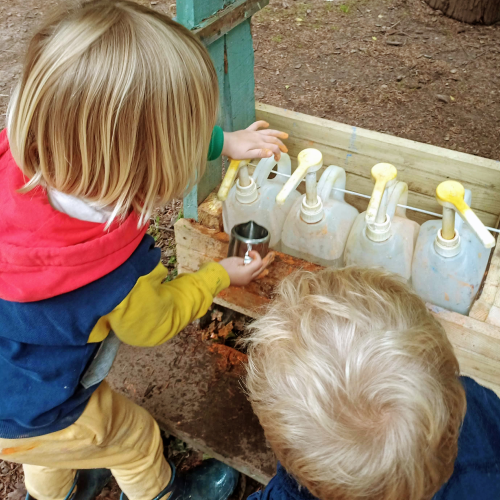 A key part of the training is gleaning from our own action research findings and childcare market experience; challenging yourself to understand your potential. This is a strong aspect of the culture we create here at the Kindergarten, as ultimately this is the 'testing ground' before you put your own capital and time at risk.
Our Approach
Managing Holistically
We begin with defining your holistic context. Managing holistically is the foundation to all our new projects, as well as how we manage our kindergarten and lives. We integrate holistic management here to enable us to make decisions regarding human relationships, ecology and economy.
Design
Starting with the Scale of Permanence to offer a framework upon which to organise our design, we work together to understand the land upon which your project will be based.
Low Cost Infrastructure
Due to the aims of our not for profit work, we specialise in low cost, scalable and modular enterprises that can run on rented land and small properties alike. We delve into the infrastructure that help make small nurseries work.
Curriculum
We will take you through a child led approach that has evolved and been refined over time at the Kindergarten. This has worked well for us in our context, and we are happy to share this work.
Sustainable Enterprises
Ultimately it is effective decision making, diligent planning and monitoring that make it all work. We can design enterprises that benefit all involved and marketing local, nature-based and small scale services presents opportunities and leverage points that give us an upper hand. Selling your services is half the work and so we explore innovative ways to reduce the work and risk whilst building community.
Structure
You will need to be organised and diligent consistently to make the most of this opportunity. The aim is that you will leave the internship programme fully informed and ready to start up your projects in your local community.
We are primarily excited to support people into establishing their own outdoor nursery. We are offering an immersion into what it takes to design and manage awesome projects for young children. The deeper you immerse yourself the more insight you will gain.
We created this opportunity to serve people committing their lives to providing high quality childcare and education. If you are looking to be spoon-fed please look elsewhere, as this experience won't work for you or us. If you're excited to learn by doing; getting your hands dirty, waking up early and getting involved, you'll likely thrive here and gain invaluable insight and a wheelbarrow of confidence to go off and start or refine your own enterprise.
The "how can I be of benefit?" approach is the motivation this place runs on, and an attitude we ask everyone to uphold. When people are connected through the motivation to benefit all through their actions and words then everything works smoothly, even in the most challenging circumstances. Our project is living testimony to this. There's nothing we cannot achieve together when working effectively together.
General Schedule
Monday to Friday:
8am to 1.30pm field activities with a member of the leadership team
30pm to 2.30pm shared lunch
After lunch is open for personal project work / enterprise tasks
Basic accommodation is available. A one meal policy ensures a good hearty meal is included as well as fresh fruit, vegetables and staples.
Course Fees
We offer a 'pay what you can' model within these parameters:
£1000.00 £750.00 £350.00
To get the most out of the programme, we ask that you commit to a minimum of 12 weeks.
If you stay for the Spring and Summer Term combined, there is only a registration fee to pay of £90 (non refundable).
Email us today with your CV / resume and a contact telephone number.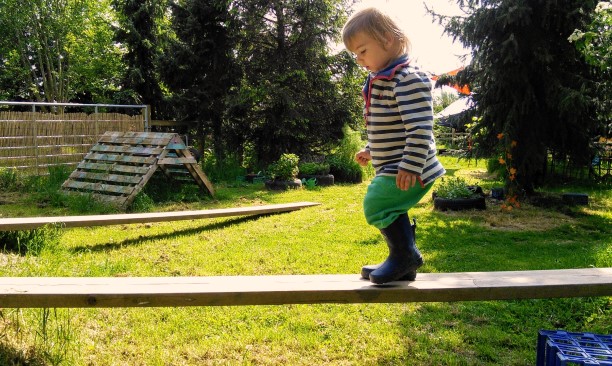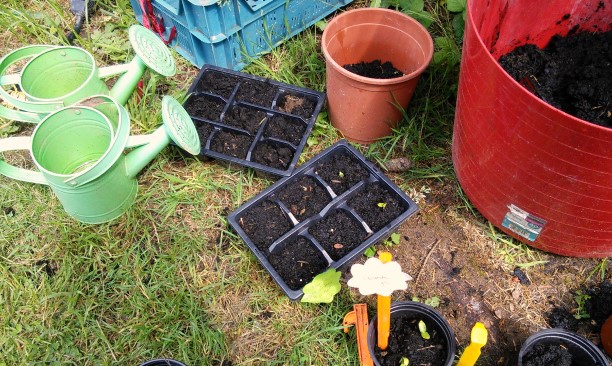 "Hannah, Kate and the Nature Nurtures team made us feel so welcome. We left feeling inspired and really excited to build our own special place for young children. Thank you so much for all the wisdom and experience!"

-P, Entrepreneur
"Nature Nurtures have helped us set up our own nature nursery. Working with them was amazing, they are so knowledgeable and make quite a daunting task at some points seem possible!! Thank you so much from Nut Tree Outdoor Nursery."

-Rebecca & Lea, Entrepreneurs