Are mainstream nurseries getting you down? Are you interested in innovative approaches in Early Childhood?
Are mainstream nurseries getting you down? Are you interested in innovative approaches in Early Childhood? Spending time in the great outdoors? Being part of a growing community?
Nurture Outdoor Kindergarten is looking for a part time Outdoor Early Years Practitioner to join them as they move into the next phase of the Kindergarten's journey. This is an exciting time to be joining this experienced team of outdoor practitioners.
As a part time Early Years Practitioner at Nurture Outdoor Kindergarten, you'll work within an experienced and accomplished team using your existing skills, experience and passion for child-led learning. You will follow children's interests and scaffold their learning in authentic and enabling environments through play-based approaches that put relationships first.
Who are we looking for?
This job is not just about experience and qualifications but about a community. We genuinely care for our community, operating as a social enterprise. We are interested in working with people who are self-motivated, practical, organised, and able to support others in meaningful ways. Here are the key characteristics that we are looking for:
You will of course absolutely love working with children and families.
You are highly organised, reliable and a driven team player.
You are able to step back and take a calm and considered approach, with a genuine interest in the work children do.
You are a team player.
You have strong relationship-building and communication skills.
You understand the value of community and family.
You love the outdoors and are happy to spend time outdoors.
You are able to adapt quickly to changes, be flexible and use your initiative on a daily basis.
Like us, you understand the importance of respect for the child, and that the child is the main focus.
You believe in our approach and ethos in early years education and take pride in being a part of this unique and wonderful nursery.
PROFESSIONAL REQUIREMENTS:
Min Level 3 childcare qualification.
In depth understanding of the EYFS.
Strong references from current / previous employers.
Paediatric first aid training (preferably outdoors).
Along with the above, the following will be considered favourably:
Forest School Association qualification.
2+ years' experience
We care deeply about our team and work hard to identify individual skills and areas of interest. We provide in-house training and support you to attend external training courses, as well as providing an employee support programme (EAP) which is accessible to you 24/7 for personal, emotional and financial advice (for you and your family).

Closing Date: 3rd April
Setting Type: Day Nursery - open 8.00am to 5.30pm
Where: Nurture Outdoor Kindergarten, Top Barn Farm, Holt Heath, Worcester, WR6 6NH
Personal Qualities: Love and enthusiasm for working with young children and being part of a team, excellent communication skills, flexible, friendly, and approachable
Hours: 2 to 4 days per week 8.00am to 5.30pm in the setting (with additional hours possible)
Salary: Starting at £25,935 pro rata, depending on qualifications and experience
How to apply: Complete this Application Form
Telephone: 01905 748428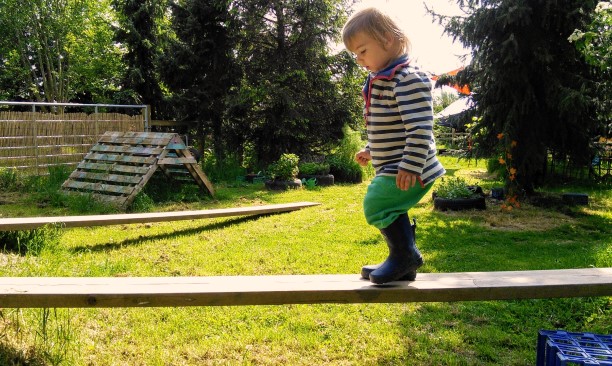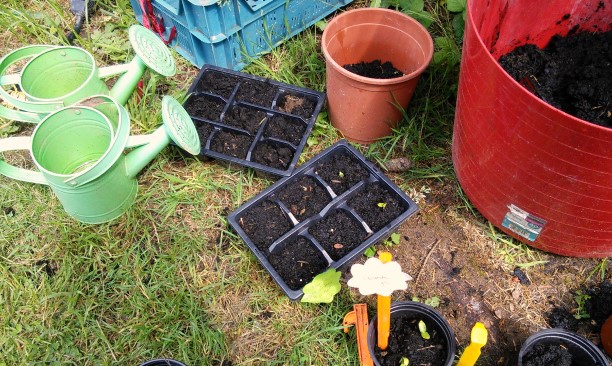 "Since an initial telephone conversation with Helen, where I was introduced to RIE, I feel that I have embarked upon a new and exciting learning journey. Each step has brought something new to my attention, something to improve my skills for working with children and build a better foundation to understanding and responding to children's needs more calmly. The RIE workshop was amazing and brought home to me the positive effects of slowing down, of respecting children and of listening carefully.

As a direct result of the RIE workshop, we have ditched our family rules and now have only four that we agree will help to shape a positive family culture; 1) No blame, no shame; to help us to be more positive with each other. 2) Play; to help us to have fun and humour together. 3) Respect; to help us develop mutual respect and understanding, we are a diverse group! 4) Listen; to help us to pay our full attention to each other. A quote from Magda Gerber was shared during the workshop; "How we care for our children is how we express our love."

I have begun to adapt my practices to incorporate the RIE philosophy and am eager to work with colleagues who share the same values so that we can develop a super team together and create a truly wonderful experience for the children who attend."

-T, Practitioner